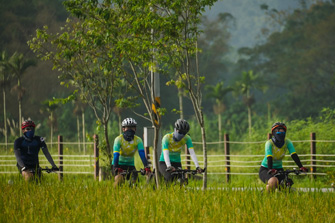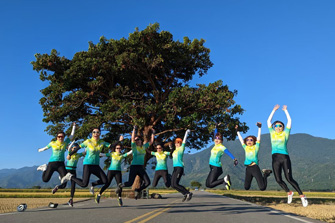 STORY Organized by Taiwan Tourism Bureau, the annual Taiwan Cycling Festival has become an important event to introduce the full panoply of the Taiwan cycling experience to all the people in Taiwan and overseas.

Formosa 900 is one of the main events of Taiwan Cycling Festival, it is a round-island tour by several teams launching from different cities. To encourage more participants, there are two time frame for you to choose in 2016. The first one is from Oct. 22 to 30 as the warm-up event, and the other one is from November 5 to 13, also the period of Taiwan Cycling Festival. The organizer is going to recruit 24 teams, totally 700 people to attend the cycling tour. Each team required to ride 900 kilometers in 9 days and ends up at its starting point. A certificate of cycling island will be awarded to the team members who have completed the challenge.

From 2012, there have been 55 teams, more than one thousand and five hundred people came from America, Australia, England , Germany, Sweden, Spain, Singapore, Malaysia, Hong Kong, Macao, Mainland China and Taiwan participated in Formosa 900. Whether which city do the team start the round-island tour, it's easy to find the different culture between the north and the south of Taiwan, also the scenery is various from the east and the west of Taiwan. The most difficult challenge in the tour is called Shouka. Keep a positive attitude and believe you can make it , then you'll get to the top and enjoy the beautiful view, which make it worth for the hard work.

Formosa 900 is not a race, a leisurely pace will be maintained, and sightseeing is a primary goal, to experience the true beauty of Taiwan's nature scenery, to try tasty cuisine along the way and to get warmhearted friendliness of local people.