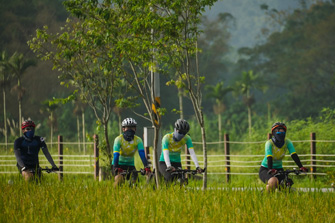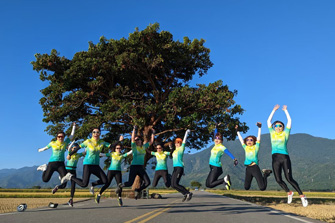 STORY Organized by Taiwan Tourism Bureau, the annual Taiwan Cycling Festival has become an important event to introduce the full panoply of the Taiwan cycling experience to all the people in Taiwan and overseas.

Formosa 900 is one of the main events of Taiwan Cycling Festival, it is a round-island tour by several teams launching from different cities. Whether which city do the team starts the round-island tour, it's easy to find the different culture between the north and the south of Taiwan, also the scenery is various from the east and the west of Taiwan.

From 2012, there have been 130 teams, three thousand people came from America, Canada, Australia, England , Germany, France, Czech Republic, Sweden, Spain, Singapore, Malaysia, Philippines, Japan, Korea, Hong Kong, Macao, Mainland China and Taiwan participated in Formosa 900. This year(2018), Formosa 900 will be held from Nov. 10 to 18, each participants riding 900 kilometers in 9 days, over mountains and against gusts, the team members take turns blocking the wind, pursuing their Taiwan cycling dream.

Formosa 900 is not a race, a leisurely pace will be maintained, and sightseeing is a primary goal, to experience the true beauty of Taiwan's nature scenery, to try tasty cuisine along the way and to get warmhearted friendliness of local people.